A good horsetrailer should have a durable construction, a sturdy frame, impeccable road handling and offer the best possible safety for your horses
For 25 years Cheval Liberté has been working to manufacture horsetrailers by integrating the best materials and the latest technologies without giving in to the superfluous fashion.
With more than 10,000 vans produced, GOLD the leading range is today a benchmark in horsetrailers. You must have come across one on the roads all over Europe !
Proud of the quality of our horsetrailers, we have focused on the essentials in terms of safety, comfort and performance to offer a latest generation horsetrailer with a modern design. On the look side, it is irresistible with its exclusive decor and Gold… like Gold patterns.

25 REASONS TO CHOOSE THE GOLD EDITION
11. Internal composite boot guard
12. Quality of the assembly of the materials used guaranteed for 2 years
13. Modern and aerodynamic design: roof and front spoiler in reinforced polyester
14. Large interior volume
15. Interior rubber mat glued and jointed
16. Adjustable chest and recoil bars
17. Chest bar panic release system
18. Opening front windows with protective grilles
19. Self-winding ventilated tarpaulin
20. Shockproof mudguard with splash guard
21. Complete equipment: interior lighting, 3rd brake lights, hook for hay net, attachment rings, parking chocks …
22. Automatic jockey wheel with operating handle
23. Removable transparent PVC partition
24. Exclusive design Edition 25 gold and white
25. Excellent value for money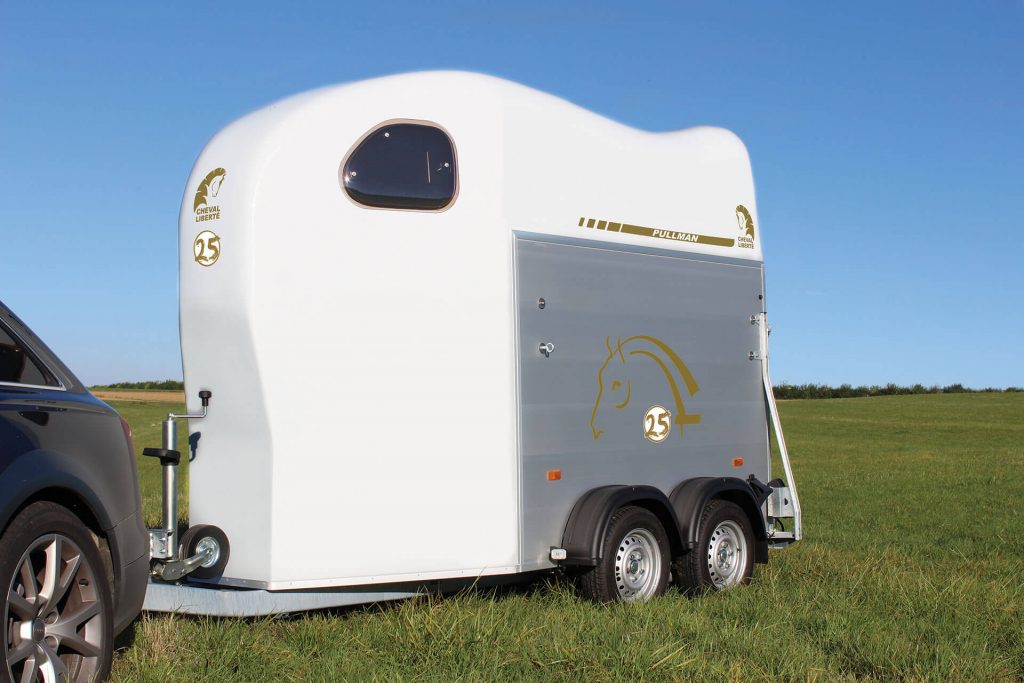 GOLD ONE – EDITION 25
FROM 62 900 SEK

½ horses – Maximum Gross Weight : 1600 kg
Limited edition 25 years – White and Gold
Aluminum walls and floor guaranteed for 5 years

Also available :


With individuel saddle room, lockable, with double saddle holder, courtesy mirror, briddle holder and netbag
Extra available :


Roof vent




Spare wheel including bracket and cover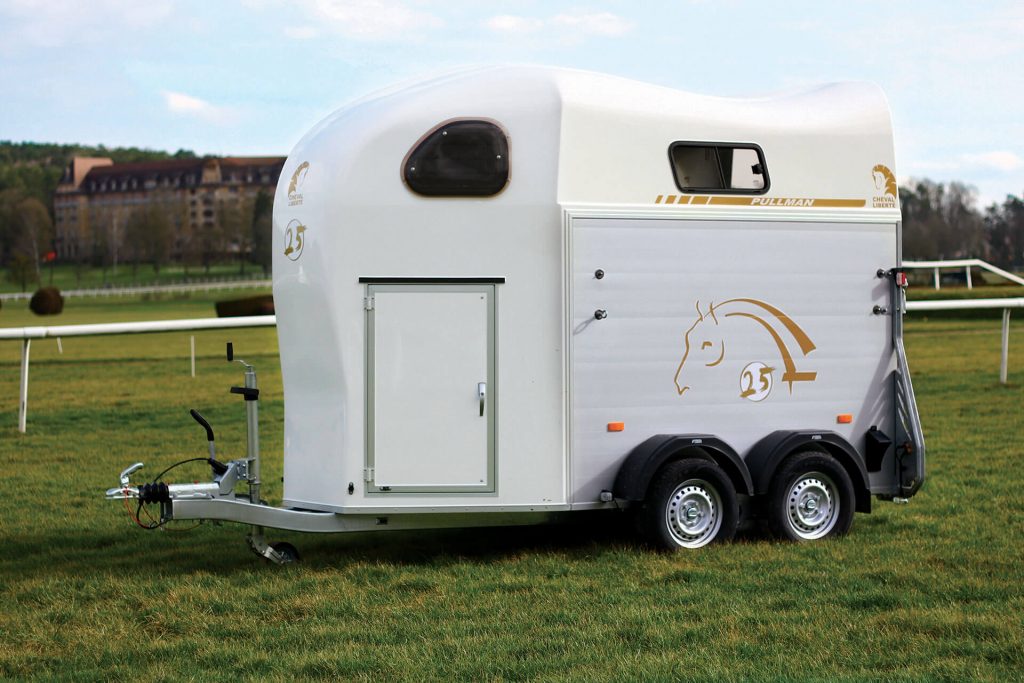 GOLD 2 – EDITION 25
FROM 69 900 SEK
2 horses – Maximum Gross Weight : 2000 kg
Limited edition 25 years – White and Gold
Aluminum walls and floor guaranteed for 5 years

Also available :


With individuel saddle room, lockable, with double saddle holder, courtesy mirror, briddle holder and netbag
Extra available :


Head partition




Spare wheel including bracket and cover